Holiday Hotspot is a new Independent Travel Agency located in Larne town centre. We are an independent agency that offers impartial valuable advice.
There are no other Travel Agencies in Larne that have the wealth of experience that Holiday Hotspot offers, and our Travel Team have more than 80 years experience between them in the Travel Industry.
Louise started her career in 2000 having left university to pursue a career in travel & Lunn Poly was where Louise trained as a Travel Advisor.
In 2005 Louise took a position with Co-Operative Travel where she worked with Ella & Caroline. In 2010 the Co-Operative Travel merged with Thomas Cook & Louise continued her service until they ceased trading in September 2019.
Louise's passion is for the cruise & wedding market. However, her enthusiasm for travel is always a bonus when deciding where you want to go.
Louise holds a Master accreditation with Cruise Line Industry Association. This is the highest level to be attained within the organisation.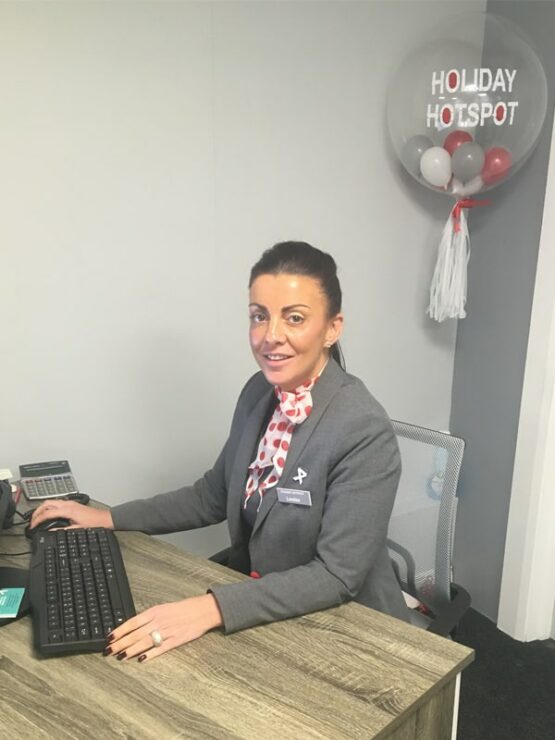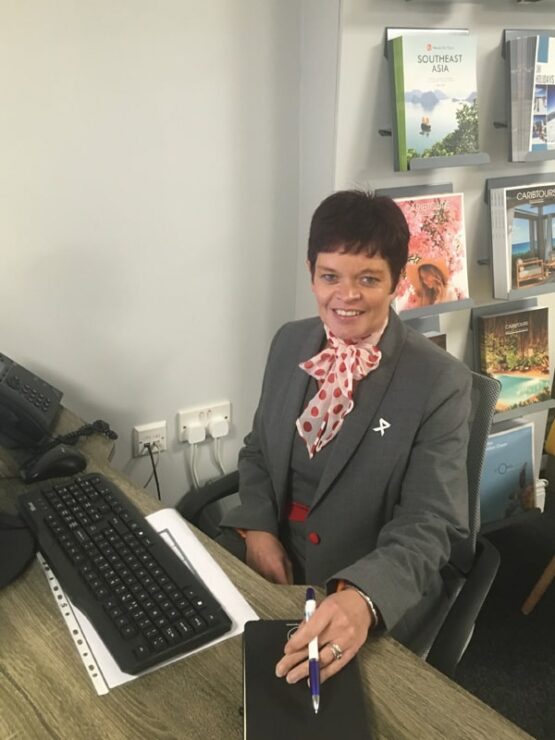 Caroline started her career with Ronnie McCoo when she left school. She then became an employee of Co-Operative Travel.
Caroline took a break from agency life & worked a short season with P&O ferries but she missed the role of travel agent. Committing over 25 years of her life to the Travel Industry, Caroline resumed her role & was employed with Thomas Cook until September 2019.
Caroline has a young daughter & loves to use her expertise to help families get the right holiday – Caroline previously held the title of Disney expert in her Thomas Cook branch.
From a young & lively holiday to a worldwide trip Caroline specialises in all areas of travel.
Ella has been the longest standing travel agent Larne has ever had – what an achievement.
Like Caroline, Ella began her career with Ronnie McCoo, moving on to Co-Operative Travel & then Thomas Cook.
Ella's years of experience have given her a great insight into many different holiday types. Being a keen traveller herself, this has led to many great stories – her passport has had many a stamp.
Customer service has always been a top priority for Ella. Her dedication to the industry is phenomenal. A top asset at Holiday Hotspot.